What is Sustainable Development Goals (SDGs)?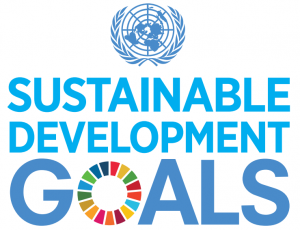 September 25, 2015 at the United Nations Headquarters (UN), world leaders formally endorse the Sustainable Development Goals Agenda as a global development agreement. Approximately 193 heads of state attended, including Indonesian Vice President Jusuf Kalla also ratified the SDGs Agenda.
With the theme "Changing Our World: Agenda 2030 for Sustainable Development", the SDGs which contain 17 Goals and 169 Targets are global action plans for the next 15 years (effective from 2016 to 2030), to end poverty, reduce inequality and protect the environment. SDGs apply to all countries (universal), so that all countries without exception developed countries have a moral obligation to achieve the goals and targets of the SDGs.
SDGs Are Participatory Designed
Different from its predecessor the Millennium Development Goals (MDGs), SDGs are designed to involve all development actors, be it the Government, Civil Society Organizations (CSOs), the private sector, academics, and so on. Approximately 8.5 million citizens' votes worldwide also contribute to the SDGs Goals and Targets.
Leave No One (Leave No One Behind)
Not Leaving Anyone is a key principle of the SDGs. With these principles SDGs must at least be able to answer two things, procedural justice, namely the extent to which all parties, especially those who have been left behind, can be involved in the entire development process and substantive justice, namely the extent to which development policies and programs can or are able to answer the problems of citizens, especially groups left behind.
Sustainable Development Goals (SDGs) Program